It's Monday! start of another stressful week for this working mom.

And to prepare for this battle got to have some words of inspirations from God's Words.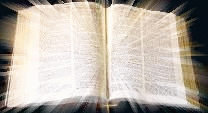 Psalm 73:21-26
"
When my strength was grieved and my spirit embittered, I was senseless and ignorant. I was brute beast before you. Yet I am always with you; you hold me by my right hand. You guide me with your counsel, and afterward you will take me into glory. Whom have I in heaven but you? And Earth has nothing I desire besides you. My flesh and my heart fail, but God is the strength of my heart and my portion forever."


Today's scripture teaches us to be grateful for the trials that can strengthen our faith. For the child of God, great stress can develop great faith and reveal God's great grace. It is when we feel the "stress of the storm" that we learn the strength of our "anchor".
Wishing you all a blessed week! straight from my heart,