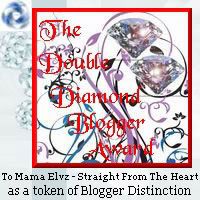 I'm overwhelmed, humbled and honored to receive this very special Double Diamond Blogger Award from Windmill!
Thanks again Windmill for this recognition and again I really appreciate your friendship. :)
Windmill is the man behind Windmill on the Hill, i hope you visit his site because you will surely learn a lot form this great blogger.