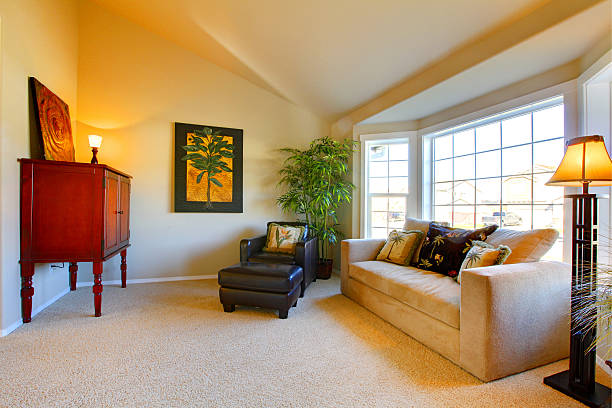 With springtime comes the exciting promise of new life. Get into the spirit of the season by making small, positive changes around the home. The atmosphere can change dramatically with just a few little alterations. Make home feel as bright and happy as spring feels!
Rearrange Furniture
Breathe new life into rooms by rearranging existing furniture, or by rehoming pieces that no longer belong. Life changes, so sometimes a different setup makes more sense than the old one did. A new perspective is refreshing! An added bonus is that rearranging gives an opportunity to clean and get rid of things. For added ease, mount
phenolic caster wheels
on smaller furniture pieces to make them mobile.
Phenolic plastic
prevents scuffs and scratches, so hard floors are safe.
Coffee Station
Even if it's only a small corner, dedicate a space in the kitchen to a coffee station. A small console table from another room even works in a pinch.
Keep coffee and tea easily within reach by unboxing them from their original packaging and putting them into matching canisters. Do the same for sugar. Beans and leaves will stay fresher longer, and it looks so much nicer than having mismatched, half-empty containers sitting around.
Clean up the space by keeping canisters and items like filters on a tray or plate nearby. If there is a spill or drips, the tray can be easily moved and cleaned.
Mount special coffee mugs on the wall using a mug rack or even simple cup hooks. To avoid added clutter and to make the space look cleaner, keep the number of mugs to a maximum of 5.


Clean Windows and Drapes
Take down all the
window coverings
. Get curtains and drapes in the washing machine or to the dry cleaner's, and take blinds into the shower and spray them down. (This is a dirty, wet job, so be sure to wear grubby clothes in the process!) While coverings are being washed, let in as much of the spring light as possible. Using a solution of dish soap, water, and vinegar buff the windows with cloths until they shine. Add a nice, natural touch and place a vase of fresh flowers on a table. The whole room just feels nicer with flowers!
Using what's available and shedding new light on existing items brings a whole new perspective on home decor. It doesn't take big money or all new decor to give the home a spring makeover.